the Friendly Church on the Hill
The First Baptist Church was founded on April 30, 1953 for the purpose of proclaiming a gospel message relevant to man's need in a changing society. We preach a risen Christ who works toward the liberation of men from all forms of oppression whether it be spiritual, social, political or economic.
MLK SERVICE
CONGRESSMAN
HAKEEM JEFFRIES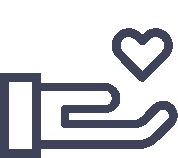 ​"I have been young, and now am old; yet I have not seen the righteous forsaken,
or their children begging bread."
(Psalm 37:25 NRSV)