the Friendly Church on the Hill
The First Baptist Church was founded on April 30, 1953 for the purpose of proclaiming a gospel message relevant to man's need in a changing society. We preach a risen Christ who works toward the liberation of men from all forms of oppression whether it be spiritual, social, political or economic.
all
Upcoming
Events
postponed
First Baptist Church of Crown Heights hosts a variety of events for all ages during the week and all weekend. Concerts, festivals, youth gatherings, prayer services, anniversaries as well as a number of changing events. Click below on the highlighted events, or see our full calendar.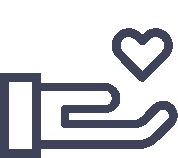 ​"I have been young, and now am old; yet I have not seen the righteous forsaken,
or their children begging bread."
(Psalm 37:25 NRSV)